CETraC WATER, SANITATION AND HYGIENE (CWASH) CENTER
CWASH Centre of CETraC Limited is established to provide technical and professional services for Water, Sanitation and Hygiene (WASH) infrastructure in Climate Resilience and Flood Control Management, Healthcare facilities, Institutions and Schools, Design and Construction Supervision of WASH and Civil Engineering Projects as well as Research and Training Services.
CETraC Limited is incorporated and certified to commence business under the Companies Code, 1963 (Act 179) of Ghana. Though young but thriving well in the WASH sector, the Centre's Consultancy and Training Department has competent team of professional experts with wide range of expertise to provide solutions for sustainable global project needs and achieve client satisfaction.
CWASH Mission
CETraC is committed to the advancement of a sustainable Ghanaian and global WASH infrastructure network and human resources, achieving excellent results for our clients through professional excellence.
CWASH Objectives
To combine all applicable problem-solving skills and softwares in providing humanitarian and development (WASH) solutions that are climate resilient, functionally sound, economically feasible, technically practical, socially acceptable and environmentally sustainable while maintaining a commensurate standard of professional excellence.
To provide staff-oriented development for the Company to ensure achievement of individual goals so as to achieve satisfaction both for the Company and individual personnel.
These objectives are accomplished through a broad range of complementary capacity building, research and knowledge management activities including the following:
Provision of technical support to Government Agencies; Metropolitan, Municipal and District Assemblies (MMDAs), NGOs, the private sector, and donor agencies on issues relating to project formulation, project design and project management in respect of climate, WASH and Civil works;
Promotion of applied research relevant to climate and development issues relating to community needs assessment, community engagement and behavioural change communication and development of technologies for low-income areas;
Development and conduct of training programmes for WASH sector projects with special emphasis on training of trainers, development of supportive literature and resource kits to support transfer of training skills;
Maintenance of close links with high learning institutions such as universities and involvement in training of undergraduate and graduate students.
CWASH Key Area of Operations
Broadly, CETraC undertakes activities in the following key areas of operations.
Project Planning: Including project formulation; prefeasibility and feasibility; conceptual analysis.
Engineering Design: Including Residential and Industrial Buildings; Sustainable Rural/Small Towns WASH Services; Pro-Poor Water Supply Systems; Pro-Poor and Urban Sanitation; Climate Change; Solid Waste Management; Industrial Wastewater Treatment and Sludge Management; Water Safety Planning; Environmental Sanitation Systems (Household and Institutional toilets); Road Networks; Dams and Irrigation Systems; Urban Drainage Systems; Integrated Water Resources Management;
Construction/Project Management: Including Project Supervision and Technical Assistance; Procurement and Preparation of Tender Documentation, Cost-Benefit and Risk Analysis; Cost Management; Contract Administration and Management during Pre-design, design, Construction and Post-construction Phase; Quality Control and Management, Health and Safety.
Technical/Research Studies and Training: Including Land and Topographic Surveying; Geographic, Geotechnical Studies, hydro-technical and water management; Environmental and Social Impact Assessment; Baseline, Endline and Formative Studies; Applied Research; Capacity Building in WASH.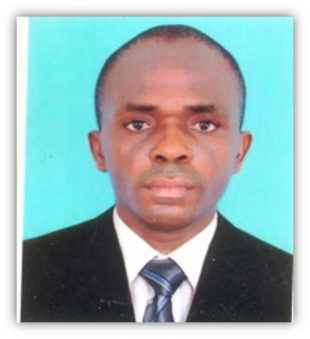 Mechanical Engineering Consultant
Eric Brown Abada is a professional Mechanical Engineer with strong strength in maintenance and operations as well as occupational health safety and environmental management policy with utility control and management competency. Ing. Eric Brown has expertise in the following; Engineering Project Management, Project Monitoring and Evaluation Plant Maintenance, Repairs and Utility Controls, Project Management Public Health, Engineering Quality Controls Quality Assurance, Occupational Health and Safety Management, Environmental Management and Environmental Policy, Welding Inspections and Welding Educations, Process flow controls and Plant Management, Industrial Waste water treatment Management & policy control. Workshop audit and Engineering supervisions, Personal Survival Techniques, Firefighting and Fire Prevention, Elementary first Aid, Personal safety and social responsibilities, Structural Integrity Investigations and Building Roads Management, Concept of Technical Audit/ Details of Structural Integrity Assessment
He is currently serving as Quality Health Safety Security and Environmental representative for Total Oil Marketing Company ltd, Burkina Faso in Ghana. Ing. Eric Brown holds Masters in Occupational Health Safety and Environmental Management from Ghana Institute of Management and Public Administration, Post Graduate Diploma in Health and Safety in the school, Post Graduate Diploma in industrial automation and Advanced Diploma in Process Automation from Technocrat Automation Institute Chennai, India, Post graduate certificate in Marketing Management and Monitoring and evaluation from GIMPA, Certificate in Project  and Procurement Management from International Organization for capacity building, London, certificates welding and welding inspection DANEST ltd Takoradi, Calibrations Nangman Calibration and Instrumentation Institute Chennai India. Certificate in Project Management in Public Health; Leadership and Management in Public Health; Monitoring and Evaluation in Public Health; Epidemiology studies in public health; Mental Health all from University of Washington, USA.
Ing. Eric Brown started his carrier with Tema Oil Refinery as a Technician Field Engineer in the department of crude distillation unit; He Later joined Ghana education service as a Mathematics tutor at Jib Burton Memorial Agricultural Secondary School, Logba in the Afadjato South district, Volta Region. He also worked alongside with JONKOT Construction ltd while teaching. He moved to Pioneer Food Cannery, Tema fishing Harbour as a senior Quality Control Engineer. He later joined Royal SDR Construction Company as a project and Health and safety coordinator. He moved to Edlorm Housing and Construction Company as an operations Manager.
Ing. Eric Brown is a member of Ghana Institution of Engineering as a Professional Member, Ghana Institute of Occupational Health and Safety and Environmental Professional; Member, Ghana Inclusive Development Research Network, GIDRN; Member Major External Project carried: Assessment of Abosso Glass Factory in Valley, Takwa for GIHOC through Ghana Institution of Engineering.
Mechanical Engineering Consultant
 Daniel Minnow Maclar is a highly motivated team player with a "can do attitude", professional competence, self-driven, enthusiastic with a zest for new ideas, easy to teach and above all willing to impact, has the objective to work in a dynamic organisation with a drive for excellence where my skills and competencies will be fully harnessed and leverage for company/institution benefits and personal professional development and enhancement of skills and competencies. He strives to help others attain happiness and feel good about themselves and overcome the block of no one listens to me among other aspects that relate to confidence.
He can confidently point to his own life as an example of how a person can evolve as the years pass. After earning a Higher National Diploma (HND) in Mechanical Engineering from Takoradi Technical University formerly Takoradi Polytechnic, he had his industrial experience at GRATIS Foundation, Ghana Ports and Harbours Authority (Tema) and teaching experience at Esiama Senior Secondary and Technical Schools as well as Annor Adjaye Senior High School.
This led him to University of Cape Coast where he attained his Bachelors of Science (BSc.) degree in Engineering Physics and then progressed to University of Miskolc in Hungary to pursue Masters of Science (MSc.) degree in Mechanical Engineering. Whilst studying at the University of Miskolc, he had an opportunity to work with Starplus – Miskolc (Plastic components Manufacturing Company). Also, I participated in TDK international conference at University of Miskolc Hungary where he was awarded a certificate for the best presentation award on the topic "Benchmark of Countries' Performance in Logistics "An Approach based on World Bank Open Data".
Again, he received certificate and medallion of merit in recognition of outstanding academic achievement at the University of Miskolc. Among my key attributes are excellent human relation, problem solving, decision-making time management skills, basic experience in welding, easy to establish rapport with supervisors and subordinates, solid writing, editing, and oral communication skills, proficient in internet browsing, Microsoft office application system (word, excel, PowerPoint), TopSolid, NX software user. He studied Logistics Systems, Industrial Quality Assurance, Materials Handling Equipment and many more. In five (5) years' time he envisioned doing a full professional teaching in any of the tertiary institutions and that will come to pass through my hard working.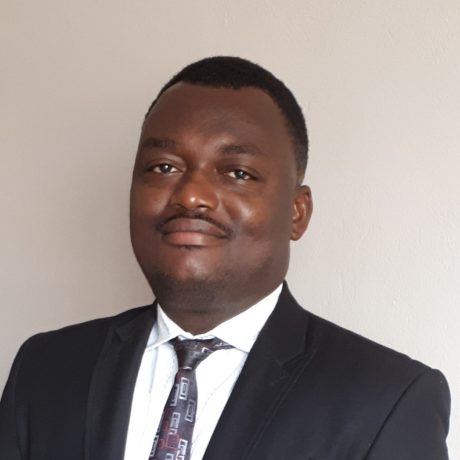 Supply Chain Financing Consultant
Dr. Prince Elisha Nsiah-Asamoah (PhD) is Business strategist, an entrepreneur, expert in commercial projects financial management and supply chain management.  He is a Fellow and qualified certified project management consultant and a chartered procurement and supply chain practitioner with over fifteen (15) years continuous academic research and rich industrial experienced. He specializes in commercial business opportunities, projects management, supply chain strategies, logistics, transport, contracts management and best procurement practices in public and private sectors. Solid experience in international and local content engineering procurement contracts, construction procurement, infrastructure and commercial projects and financing projects. He has attended several continuous development programs and has presented papers in several international conferences.  Currently hold the position of Head, Procurement in JSA Logistics and manages the procurement.
He holds a Doctorate of Philosophy in Project Financial Engineering from the Business University of Costa Rica, Master of Science (MSC) in Supply Chain Management from Coventry University, Professional Doctorate, Professional Post Graduate Diploma, Certified Project Management Consultant (CPMC) and Fellow Membership Status from Institute of Project Management Professional, Chartered Procurement and Supply Chain Professional, Graduate Diploma in Procurement from Chartered Institute of Procurement and Supply, UK School of Management), Post Graduate Diploma in Professional Administration and Management Consultancy.
He is an expert in the areas of Procurement, Supply Chain integration, Spend Analysis Tools and International Sourcing, Transport, Fleet and Logistics Management, Real Estates, Infrastructural, Commercial and PPP Project Management, Commercial business development, Lean Operations, TQM and Total Life Cycle Cost, Budget Preparation, Financial Management, Cost Savings, and Total Cost of Ownership, Procurement Planning, Developing Organizational Policy and Operational Planning, Continuous Improvement, Negotiation Strategies and Business to Business Commerce, Contract Management, Performance Management and Ethical Procurement
He has a vest experience in spanning Strategist and Planner, well organized and an Industrious person, ability to work under pressure to meet deadlines and placing priority on critical items, ability to learn fast, adapt to every situation and face new challenges, skillful negotiator with good interpersonal skills, assertive and proactive team leader, dependable and goal oriented individual, excellent decision making with strong analytical skills, good oral and excellent written communication skills, innovative person with integrity and ability to solve problems, build and maintain a good relationship with internal and external customers, and excellent Computer Literacy in ERP, SAP, MS Excel, MS Word, and Power Point.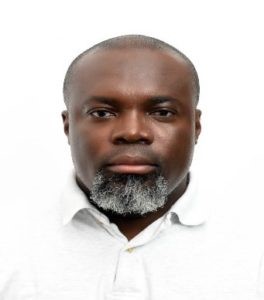 Lawyer Samuel Atukwei Quaye (Esq) is an accomplished Professional Lawyer and Law practitioner in Ghana and entrepreneur with experience in project management, consultancy, and Legal Regulations. He is renowned Project Legal Practitioner, holding MBA from University of Ghana Business School with Project Management Specialty, Bachelor of Arts in Political Science and Philosophy (Hons), Barrister at Law, Ghana School of Law, and Master of Law in International Law (LLM).
He is the Former Mayor (MCE) of Ga West Municipal Assembly, National Coordinator, Ghana Child Labour Monitoring System, Ministrt of Labour, Consultant, ILO and Fair Trade International, US Department of Labour all on social protection (child labour and exploitation), the Former CEO, Workmate's employment services ltd. He was a board member of Ghana Urban Passenger Road Transport Executive (GUPTE- Aayalolo Bus) and Wesley Girls High School, Accra. He is currently Distinguished Fellow and Director of Ethics and Conduct Institute of Project Management Professionals.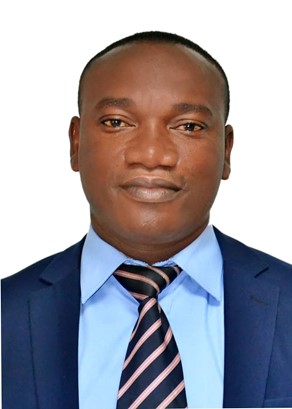 Banking & Finance Consultant
Dr. Gabriel Odeh Apotey was born on March 2, 1983 in Somanya and a Christian who fellowship with The Apostolic Church of Ghana, Apotey is a Part-Time Lecturer at Institute of Project Management Professionals and holds a Bachelor in Educational Psychology (University of Cape Coast, Ghana), MBA in Accounting (Wisconsin International University College, Ghana), Doctoral Fellow (CIMS, USA), PhD. in Finance (The University of America, California) and PhD. in Management (Akamai University in Hawaii, USA). Apotey has two (2) books to his credit and has authored four (4) articles published in International Journals particularly in the USA and India.
He is the former Branch Manager of Upper Manya Kro Rural Bank Limited – Somanya and a Part-Time Lecturer at Institute of Project Management Professionals, Ghana and serve as a Council Member of the Institute. He is also the Deputy Director of Finance and Project Administration (FPAC) at the IPMP. Dr. Gabriel Odeh Apotey is a native of Yilo Krobo (Somanya) in the Eastern Region of Ghana. He has been with the Bank for the past 10 years and served on several Management Committees of the Bank.
Based on his professional output and corporate experience, Gabriel Odeh Apotey was appointed Acting Chief Operating Officer (COO) of Upper Manya Kro Rural Bank Limited effective on 1st March, 2019 by the Board of Directors of the Bank. The appointment of Dr. Apotey whose expertise ranges from Project Valuation and Financing, Rural Banking, Staffing Psychology, Corporate Security Management, Strategic Coaching, Branding Psychology, Emerging Investment Decisions, Economic Reengineering, Financing Taxation and Advance Human Networking was undoubtedly especially with his ten (10) years stay with the Bank.
He is a Certified Business Consultant, Certified Global Business Analyst, Certified Project Management Consultant, Member of Ghana Association of Restructuring & Insolvency Advisors, Chartered Financial & Investment Analyst (South Africa & Ghana), Policy Analyst (PIED-Ghana), Chartered Manager (CIMS, USA), Professional Business Accountant (Canada), Certified Economist (Ghana) and a Certified Public Accountants (England /Wales). He holds membership in several professional bodies both locally and internationally. Locally he is a member of Chartered Institute of Banker (CIB), Ghana Institute of Planners (GIP), Fellow, Chartered Financial & Investment Analyst (F.FIA), Fellow, Institute of Project Management Professionals (FPMP), Chartered Professional Administrators (Ch.PA), and Chartered Management Consultants (CMC).