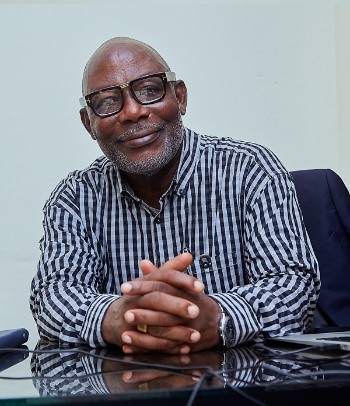 Project & Financial Consult
Dr. Cornelius Adablah (PhD) is a Ghanaian national with over 30 years' professional experience as a development economist and projects management specialist in the public and private sectors in Ghana and internationally. He is a Distinguished Fellow of the Institute of Project Management Professionals, Ghana, a Member of the Institute of Directors, Ghana, and Full Member of the Chartered Institute of Marketing, Ghana. He holds Doctor of Philosophy (PhD) in Economics and Business, Master of Science (MSc.) in Economics and Planning, and Master of Business Administration (MBA) in Finance.
Dr. Adablah was an active participant in the national policy and institutional reforms under Ghana's Economic Recovery and Structural Adjustment Programmes since 1983. He also played lead roles in the formulation, negotiation and implementation coordination of Ghana's international bilateral trade and technical cooperation agreements in the 1980s. From the 1990s to the present he has held such positions as national economist of the UNDP, National Coordinator of major national development reforms, including the Ghana Public Financial Management Reform, the Ghana Decent Work Pilot Programme, the Urban Environmental Sanitation Project Institutional Capacity Building, the West Africa Regional Fisheries Programme, as well as conducted Evaluation of several development projects. During the same period, he has conducted major studies for the United Nations System and the World Bank, including reviewing and preparing Country Programmes.
Dr. Adablah has consulted extensively for the United Nations System, the World Bank, the African Development Bank, DANIDA, DFID, GTZ, CIDA and a number of private sector corporations in socio-economic and business development and organizational and strategic management. He has been a member of Boards of corporate bodies, some of which he chaired. He was in 1994 awarded the "United Nations Development Programme Certificate of Appreciation for Dedicated Service for Peace and Development". Dr. Adablah bases on his high academic background and extensive professional experience to deliver cutting edge client focused solutions in Development Policy and Strategy, Projects/Programmes Management, Monitoring and Evaluation, including business development services, and Organization Systems Analysis and Capacity Development.