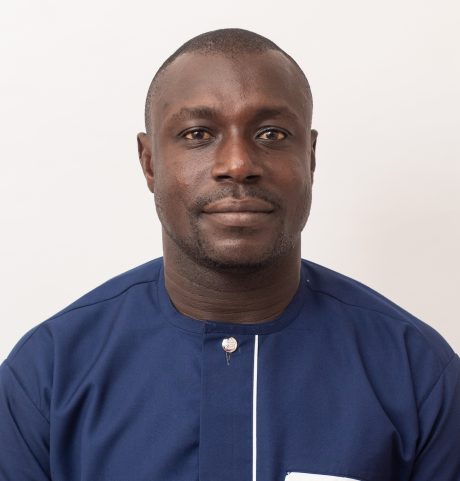 Project Management & Engineering Consultant
David Ackah (PhD) is a very experienced and innovative project management professional with sound academic and professional background with excellent working knowledge in integrated urban governance, community economic development, projects management implementation and method based on project management parameters and donors' rules; propose composition and take part in the bid evaluation panel(s). He is a dynamic and results-oriented professional, with good numerical skills, has an adequate level of financial, commercial and project knowledge with high level of communication, presentation and interpersonal skills. In addition, I have rich experience and understands the project management regulations and practices. He also an expert in local and international project management practices and a computer literate in Microsoft Excel (Microsoft Office Suit) with an additional capability of operating bespoke functional software like Microsoft Project.
He is currently the Programmes Director for CETraC Limited with oversight of administrative and programmes procedures as well as planning the long-term business strategy for the onward development of CETraC Limited. He provides operational support, monitoring and periodic review of organizational development to ensure the achievement of the vision and goals of the consulting firm. During his last role as the president of Institute of Project Management Professionals Ghana, he worked on many of the institute's critical projects, including the redesigning of our flagship project management ideas and knowledge. When an external issue derailed a crucial project milestone, he developed an all-team triage project management system to ensure other project sprints could continue moving forward. As a result, the updated system went live within five days of the initially planned launch, an effort the project management professionals of Ghana praised as "heroic and unprecedented." I earned specific recognition for my ability to effectively delegate and keep myself and teammates calm under pressure and my experience working with cross-functional, international teams has taught me the importance of building trusted relationships and inspiring a shared project vision.
He hold Doctor of Philosophy (2022) in Management with major in Project Management from Universidad Central De Nicaragua (University Central of Nicaragua – UCN), Master of Philosophy (2021) in Project Management Engineering from Universidad Empresarial de Costa Rica (Business University of Costa Rica), Master of Philosophy (2016) in Procurement & Supply Chain Management from Universidad Empresarial de Costa Rica (Business University of Costa Rica), and Bachelor of Science (2012) in Oil & Gas Project Management Engineering from Universidad Empresarial de Costa Rica (Business University of Costa Rica).
Dr. David Ackah (PhD) has more than 8years' experience in conducting research studies in areas of management studies, project management, procurement, project appraisal in some part of West African Countries, a good expertise and knowledge on the digital research and learning platforms and areas related persons with project implementation community development. More 7years industrial consulting experience with Word Bank, EU, DANIDA, GIZ, USAID, UNDP, Government of Ghana in programmes management, project development & planning, integrated urban development, community development, renewable energy project, programmes & project implementation, public & private sector programmes implementation. More than 12years' experience in project field with specialization in identification of project needs, sourcing , operate application of bookkeeping principles, methods and project records scheduling, assisting in communication and diffusion strategies and techniques, reporting, documentation, publication, and audio-visual material preparation in relation to conservation and development fields, managing variety of suppliers and service providers (area of communication), handled project related procedures, progress and potential delays on a regular basis etc. Has proven experience in donor funded project and program implementation in the field of project management and conducting market research related activities monitoring and implementation according to the donor project rules and procedure. Has fluency in English Languages.