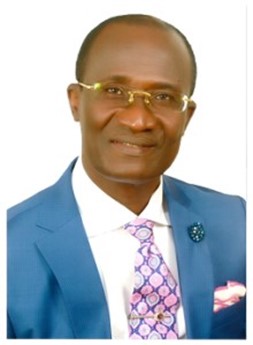 Public Sector Procurement Consultant
Dr. Emmanuel Fianko is a Fellow Member of the Institute of Project Management Professionals and member of the Ghana Institution of Engineering (MGHiE). He is currently reading Doctor of Philosophy in Public Procurement Engineering from the Business University of Costa Rica, and holds an executive Masters in Business Administration from the University of Ghana (UG), a BSc (Hon) Mechanical Engineering Degree from the University of Science and Technology (UST), Certificates in World Bank Procurement Guidelines, African Development Bank Procurement Procedures and many others awarded by both local and international institutions.
He has worked as a procurement professional for over 27 years conducting the procurement function in the areas of goods, works, services and non-consulting services. He has managed Procurements, Projects, Programs and Portfolios under both National and Donor Funding, including the World Bank, African Development Bank, European Union, UNESCO, USAID, DFID, Kreditanstalt fur Wiederaufbau (KfW)-German, Arab Bank for Economic Development in Africa (BADEA) and Ecowas Bank for Investment Development (EBID).
Dr. Emmanuel Fianko is one of the three-member committee that reviewed the Public Procurement Code in 2003 which was later passed into law as the Public Procurement Act 2003, Act 663. He also assisted in the review of the associated tender documents and has lectured extensively in the use of the Law and tender documents since 2004.  Mr. Fianko has being lecturing in World Bank Procurement Guidelines, at GIMPA, since year 2001 and in several other procurement seminars and workshops for both local and international participants. Mr. Emmanuel Fianko has been awarded the Industry Personality of Year at the Ghana Procurement and Supply Chain Awards on 7th September, 2018. He currently works with the Ghana Airports Company Limited as the Group Executive, Procurement. The procurement experience of Mr. Emmanuel Fianko cuts across many sectors of the Ghanaian Economy, including the Education Sector, Health Sector, Energy Sector and the Aviation Sector.