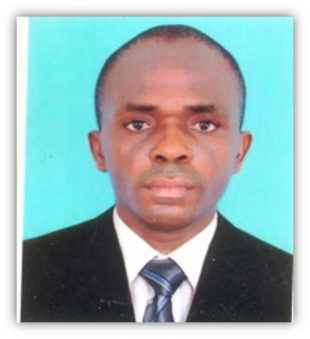 Mechanical Engineering Consultant
Eric Brown Abada is a professional Mechanical Engineer with strong strength in maintenance and operations as well as occupational health safety and environmental management policy with utility control and management competency. Ing. Eric Brown has expertise in the following; Engineering Project Management, Project Monitoring and Evaluation Plant Maintenance, Repairs and Utility Controls, Project Management Public Health, Engineering Quality Controls Quality Assurance, Occupational Health and Safety Management, Environmental Management and Environmental Policy, Welding Inspections and Welding Educations, Process flow controls and Plant Management, Industrial Waste water treatment Management & policy control. Workshop audit and Engineering supervisions, Personal Survival Techniques, Firefighting and Fire Prevention, Elementary first Aid, Personal safety and social responsibilities, Structural Integrity Investigations and Building Roads Management, Concept of Technical Audit/ Details of Structural Integrity Assessment
He is currently serving as Quality Health Safety Security and Environmental representative for Total Oil Marketing Company ltd, Burkina Faso in Ghana. Ing. Eric Brown holds Masters in Occupational Health Safety and Environmental Management from Ghana Institute of Management and Public Administration, Post Graduate Diploma in Health and Safety in the school, Post Graduate Diploma in industrial automation and Advanced Diploma in Process Automation from Technocrat Automation Institute Chennai, India, Post graduate certificate in Marketing Management and Monitoring and evaluation from GIMPA, Certificate in Project  and Procurement Management from International Organization for capacity building, London, certificates welding and welding inspection DANEST ltd Takoradi, Calibrations Nangman Calibration and Instrumentation Institute Chennai India. Certificate in Project Management in Public Health; Leadership and Management in Public Health; Monitoring and Evaluation in Public Health; Epidemiology studies in public health; Mental Health all from University of Washington, USA.
Ing. Eric Brown started his carrier with Tema Oil Refinery as a Technician Field Engineer in the department of crude distillation unit; He Later joined Ghana education service as a Mathematics tutor at Jib Burton Memorial Agricultural Secondary School, Logba in the Afadjato South district, Volta Region. He also worked alongside with JONKOT Construction ltd while teaching. He moved to Pioneer Food Cannery, Tema fishing Harbour as a senior Quality Control Engineer. He later joined Royal SDR Construction Company as a project and Health and safety coordinator. He moved to Edlorm Housing and Construction Company as an operations Manager.
Ing. Eric Brown is a member of Ghana Institution of Engineering as a Professional Member, Ghana Institute of Occupational Health and Safety and Environmental Professional; Member, Ghana Inclusive Development Research Network, GIDRN; Member Major External Project carried: Assessment of Abosso Glass Factory in Valley, Takwa for GIHOC through Ghana Institution of Engineering.