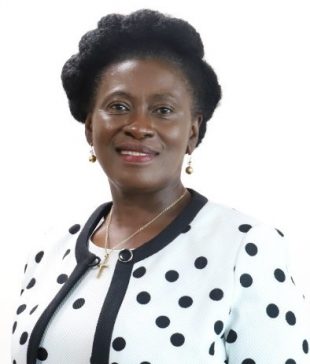 Business Intelligence Manager
Marlarine Asare Gyemana is a Business Intelligence strategist and a business analyst with many years of experience in strategy documentation, strategy implementation and customer service. She led her team in assisting some reputable organizations over the years. She analyzes trends in compensation and benefits; researches and proposes competitive base and incentive pay programs to ensure the organization attracts and retains top talent. Creates learning and development programs and initiatives that provide internal development opportunities for employees.
She has many years' experience to develop a growth strategy that focuses on both on financial gain and customer satisfaction, arrange business meetings with prospective clients, developing quotations, technical proposals, responding to client requests for proposals (RFPs), negotiating and renegotiating by phone, email, and in person, developing sales goals and ensuring they are met, and collaborating with management on sales goals, planning, and forecasting; maintaining short- and long-term business development plans
She is responsible for identifying, qualifying, and securing business opportunities; coordinating business generation activities; developing customized targeted sales strategies, building business relationships with current and potential clients to understand client needs and offering solutions and support; answering potential client questions and follow-up call questions, cold calling; making multiple outbound calls to potential clients; closing sales and working with the client through the closing process to meeting all quotas for cold, active, inactive calls, appointments, and interviews; meeting or exceeding annual sales goals.